Our 24-hour Artificial Intelligence Hackathon
12 enthusiasts, 24 hours. The start of the first One Shoe Hackathon was Friday, February 17 at noon. 12 colleagues dived into the world of Artificial Intelligence. What would they be able to create in just 24 hours? 
At One Shoe, we like to boost our creativity and think 'outside the box'. A hackathon is a great way to do so. Three multidisciplinary teams were challenged to build anything and everything related to Artificial Intelligence. This was a great chance to transform an idea into a working prototype and get other people excited about its potential.
The challenge:
Build something amazing using techniques in the field of Artificial Intelligence and deliver an innovative solution over a 24-hour period.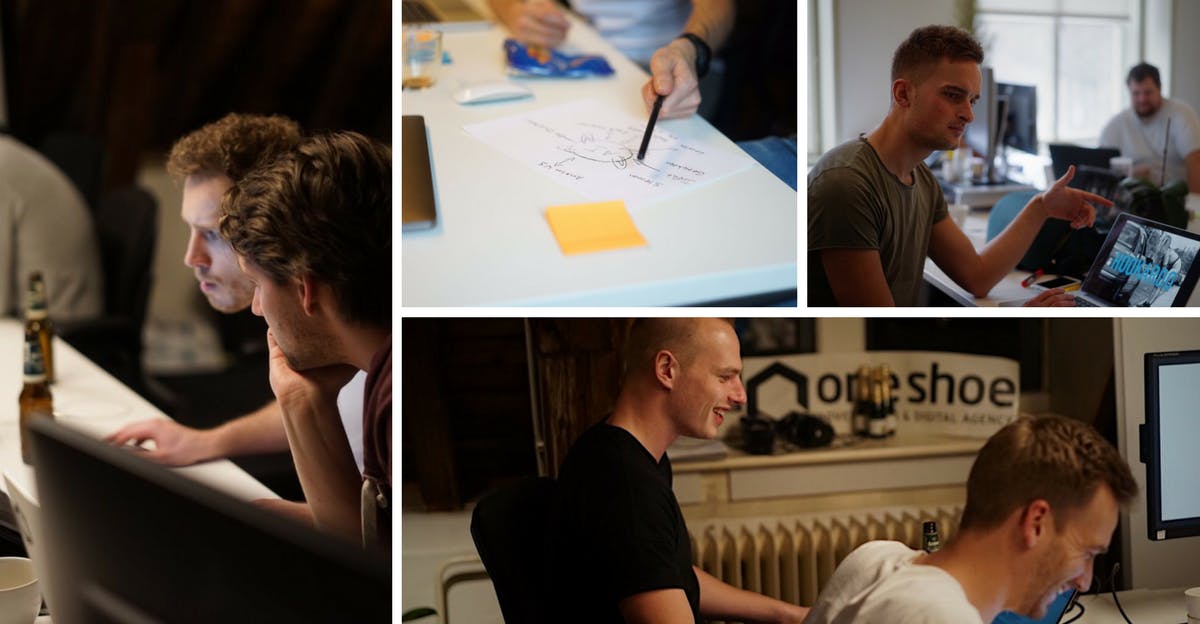 The result:
Conny
The next generation of people tracking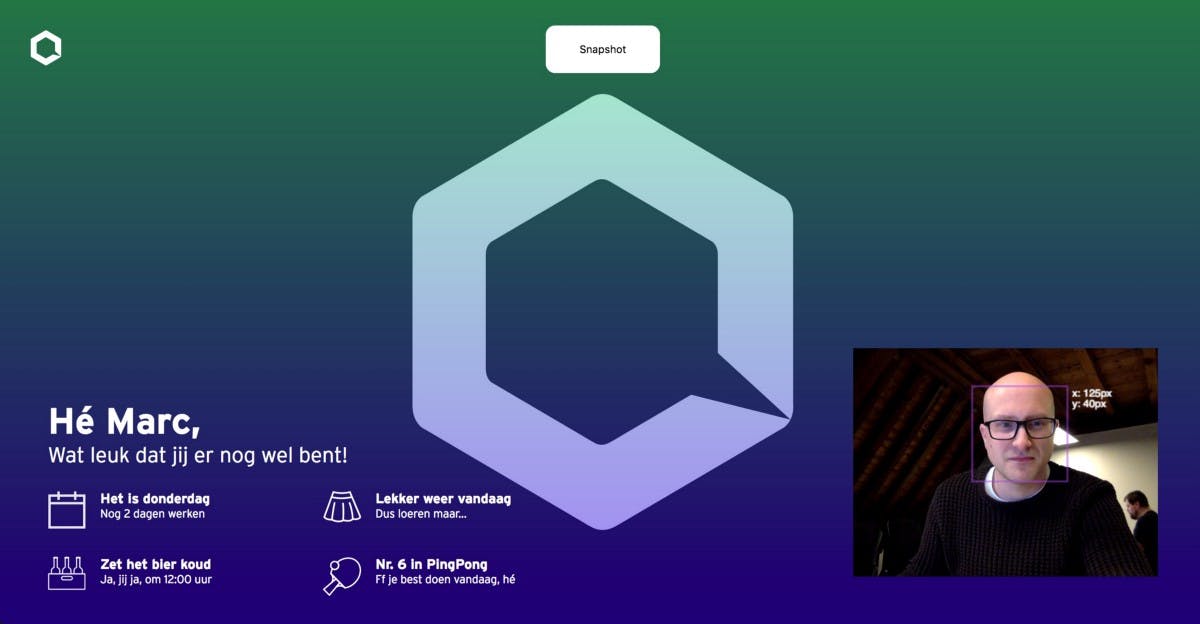 *This is a fairly late prototype, but the messaging had not been tied to the recognition yet.
Colleague Eelke Blok wrote an article about Conny on Medium.com, where he explains what Conny is able to do and what key technologies we used.